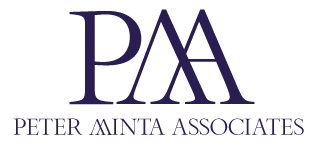 Peter Minta Associates was established in 1990 as a small collective of experienced advertising and marketing personnel, specialising in creating accountable advertising and direct marketing campaigns.
Our aim is to give clients sound, professional and value for money solutions to their advertising and marketing requirements.
This website is designed to provide a brief introduction to our services.
For more details, or to see examples of our work, please get in touch.
PETER MINTA,
Partner

MARK RILEY,
Creative

JOSIE AUSTIN,
Media

STEVE WARNER,
Creative

JO PARKINSON,
Media

BELINDA MOORE,
Creative